Do we need to have a wedding rehearsal?
A wedding rehearsal is a wonderful opportunity to double check the little details of your ceremony like, where will everyone stand? Is there enough room for our planned processional? Or are we sure we won't need a microphone?
Most importantly, your wedding rehearsal is a chance for YOU to get comfortable in the ceremony space and do a run through, so on your wedding day you can enjoy the experience.
Does every wedding NEED a rehearsal? No.
Here are some of the reasons I recommend having a wedding rehearsal:
You have a large wedding party that will have to walk down the aisle
You're planning something creative for the procession (e.g., a dancing procession)
You have readers and other ceremony participants who may be nervous or may just benefit from practice getting from their seats to their spot in the ceremony
You're nervous about your ceremony
You're planning a ceremony element with some movement (e.g., circling around the space)
You just want one to make cross your T's and dot your I's.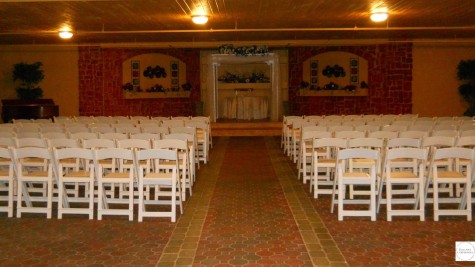 Tips:

Have your ceremony at the ceremony site. In my experience, having your ceremony at another location isn't as effective. You don't have the advantage of getting to know the "landmarks" of the ceremony space. Instead, I suggest either checking to see if you can arrange the rehearsal at the venue for an earlier date or seeing if the venue will allow you enough time to do a run through on early on the day.

Get your friends organized. Make sure your rehearsal participants know to arrive a few minutes early so everyone is ready to go, on time. In most cases, I find rehearsals can be done in as little as 30 minutes if everyone is on time, focused, and ready to participate.

Bring props. Practice passing your bouquet to your Maid of Honor. See what it's like to tie the knot during your handfasting. Your rehearsal gives you a chance to practice your ceremony in as much or as little detail as you want.

A wedding rehearsal isn't the same thing as the rehearsal dinner. You CAN have one without the other. So, if you want to just do a run through with just your officiant, so the two of you are comfortable with everything and then just go home after, you CAN do that.  And if you don't need a rehearsal, but want to gather everyone for dinner the night before your wedding, you can do that too!
Not sure if you need a wedding rehearsal? Let's talk about your wedding ceremony to find out.
---
← Frequently Asked Questions