Proudly serving the NY Catskills, Hudson Valley, Northern NJ, and beyond!
Weddings Ceremonies
Every couple deserves the opportunity to declare their love and commitment in a ceremony that reflects who they are as individuals and as a couple.
Secular, spiritual, interfaith, multicultural or any combination in between. Your ceremony should reflect the beliefs and values of both of you, as well as your heritage and customs.
Let me work with you to create a ceremony that incorporates these elements with readings and rituals that are meaningful to you.
Learn more about my wedding ceremonies and services
Marriage Equality and Freedom to Marry
Marriage Equality and Freedom to Marry are very important to me. Before New York and New Jersey had Marriage Equality or even Civil Unions, I named my practice Inclusive Ceremonies as a sign that I wanted to serve all couples.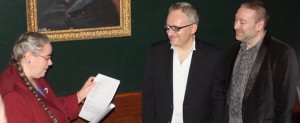 Today, I am thrilled to be able to legally marry LGBTQ couples in New Jersey and New York and I am a proud member of Wedding Professionals United for Marriage.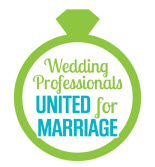 Combining Families
Sometimes a wedding brings together more than two people, sometimes children are also part of the newly formed family. I can help you add elements to help your child feel included and empowered on this important day for all of you. Learn More!
Vow Renewals
For some, this is an opportunity to re-commit to your marriage or just publicly declare your love a second time.
Or, this could be your chance to have the ceremony you always wanted.
Either way, your relationship deserves to be celebrated as much today as the day you first said your vows to one another.
Eloping?
Don't let a small guest list determine the kind of ceremony you have. Your wedding ceremony is that wondrous moment when you declare your love for one another.
Whether you have 2 witnesses or 200, your ceremony should be special.
Curious about Fees?
Click here to see a list of my wedding ceremony services and fees.
Contact Cris
Ceremonies in Spanish
Para ceremonias en Español, le recomiendo dos colegas mias que son muy talentosas:
Angela Enid Media
(973) 742-9474
Marcia Almeida
http://www.weddings-bodas.com/
(201) 657-4304