We don't want readings, but we do want to involve our friends in our wedding ceremony, can you help?
There are lots of ways to involve your family and friends in your ceremony; whether you want to honor a few extra special people in your life or include everyone present. We can even create something new just for your ceremony.
Include a few special people or include everyone!
Include your parents by offering them gifts or honoring them with a few words. Ask all of your guests to do a ring warming with your wedding rings or ask someone special to present the rings.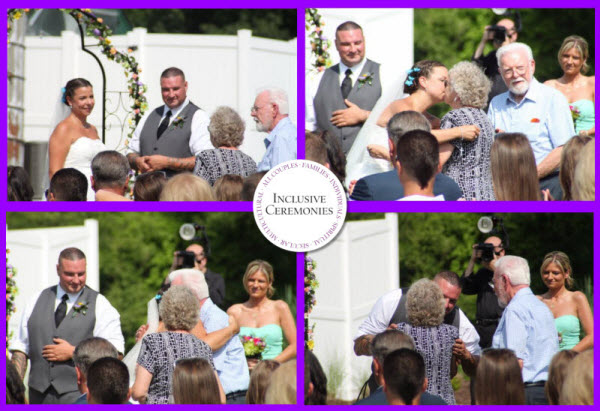 Ask the person who introduced you to assist with your handfasting ceremony.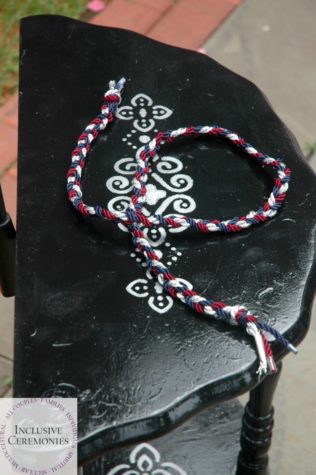 Include 3 generations in sand ceremony that celebrates all the love in your family.

Extend your unity candle to include all of your guests or ask your guests to voice their love and support.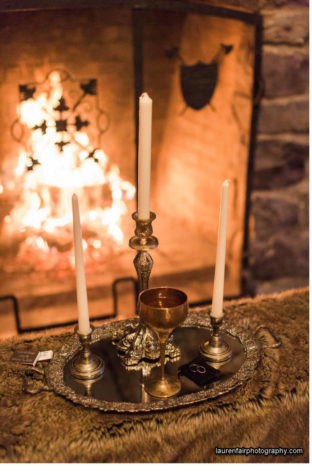 There's no limit to what you can do!
Ask Cris how you can include your family and friends in your ceremony to make your day really special for everyone.
---
← Frequently Asked Questions