This year, as I get to know the wedding venues in my area, I'll let you know which ones I think could be a great place for your wedding ceremony. These are ceremony spaces that are well thought out, allow for flexibility and creativity, or are exceptionally beautiful. 
The Cottage in the Pines
I had the pleasure, this week, of being invited to tour the wedding spaces at The Cottage in the Pines. First off, Lynn Feasley, the owner, and Julia Molloy, the innkeeper, were welcoming and attentive hosts. A beautiful Catskills wedding venue, The Cottage in the Pines is actually 3 buildings, offers spaces for indoor weddings and outdoor wedding ceremonies, is LGBTQ+ friendly, and can accommodate guests overnight.
Indoor Wedding Ceremony Spaces at The Cottage in the Pines
For indoor spaces, this lovely upstairs barn area, the Magic Lantern, is magnificent. I see enough room here to get creative with ceremony seating, have your ceremony in the round or seat guests in a half circle. If you prefer a more traditional layout, the space is perfectly suited for that as well.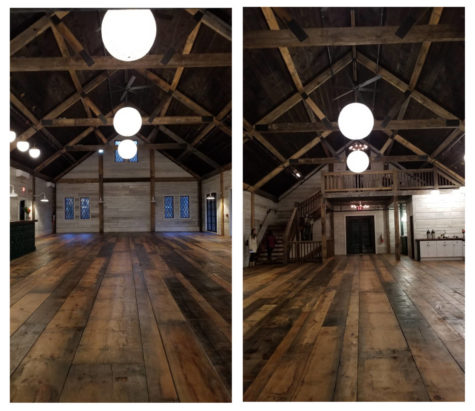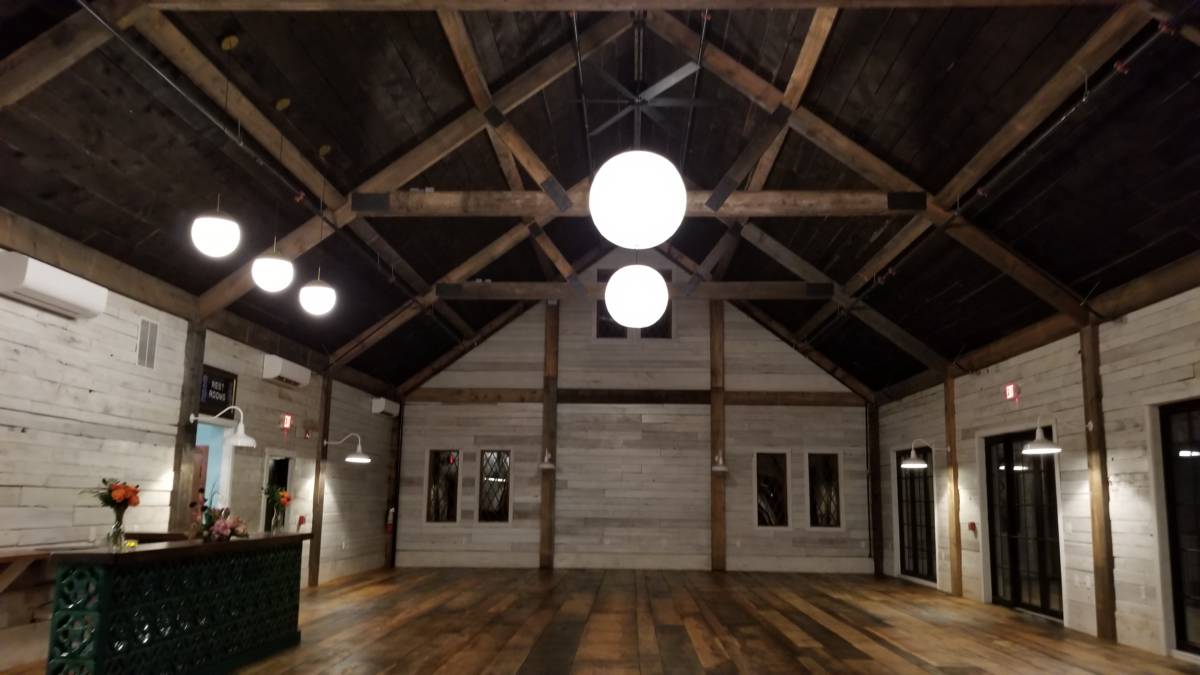 Outdoor Wedding Ceremony Spaces at The Cottage in the Pines
Due to weather, I wasn't able to get a close look at the outdoor ceremony spaces, but there are several options. From the main building, I could see that the bridge would make a lovely spot for an intimate wedding ceremony. There are so many possibilities for symbolism and ritual with getting married on a bridge.
The Cottage in the Pines also offers an Outdoor Forest Chapel and a Garden Pergola. When the weather improves, I plan to go back and take a closer look at these spaces. I'll write more when I do.
So, there you have it. You can learn more about weddings at The Cottage in the Pines on their website and follow them on Instagram @thecottageinthepines
If you're having your wedding there or anywhere else in the NY Catskills or Hudson Valley region, please consider me as your officiant. I can help you create beautiful, personal, marriage ceremony that reflects who you are and takes full advantage of the lovely spaces The Cottage in the Pines has to offer.
Email me at Cris@InclusiveCeremonies.com or call/text 973-985-0798.
And if you're a venue owner interested in creating or improving your ceremony site, or if you have a B&B, rental home, or other hospitality property and are thinking of creating a ceremony space for elopements and micro weddings, I now offer consultant services to help you create and develop a ceremony space so visiting couples can make your spot a wedding destination.